SunCo Power Solutions
Solar Energy Services
  An ISO 9001:2015 Certified Company-SunCo Power Solutions are one of the leading solar energy service provider based on North Kerala. We provides Solar  Ongrid powerplant solutions from india's top brands TATA Power solar, Luminous Solar, Livguard Solar,Waaree Solar etc. Offgrid Solar Solutions from Luminous Livguard,UTL etc. Also offering Service of Inverter battery power backup solutions from Brands Luminous,Livuard, Microtek,Exide etc.
We offer Good quality Fully stainless steel Tank with Stainless steel Frame Solar water heaters from leading Brand Hindustan Energy Ltd (H E L) with 5 Year Replacement warranty.
We serve customer 24×7 for any kind of service issues and a dedicated team for service and installation.
Get free Consultation today
Grid Tied Power Solutions 
TATA Power Solar is the largest Solar (Renewable) Energy Producer in India. TATA Power Solar is the No.1 Company in the Rooftop Solar Solutions.
TATA Power Solar is an ISO 9001:2008 & ISO 14000:2004 Certified Company.
TATA Power Solar Production units can Process both MONO and Multi Crystalline cells. TATA Power Solar Modules are used in some of the biggest utility Scale Projects in North America. 
 Complete Range of Solar system, That is exactly TATA Power solar offers.The best way to maximise savings from solar systems is the battery less ongrid solutions. 
 LUMINOUS Power Technologies offers wide range of Products like inverters and batteries, Solar On-grid and off-grid products. Luminous having 30+ years experience in the power industry and solar power generation system.
 Luminous Solar on-grid system is most trusted brands in India and offer good technical support to the customers 24/7.
Quality installations assured for Luminous and TATA on-grid solutions. Using branded ACDB,DCDB, Cables and connectors and assuring the perfect quality and energy generation.
Installation of On-grid powerplants included the safety solutions for solar panels with Proper lightning arrester and earthing for DC and AC Sides.
Off-Grid Solar Solutions
LUMINOUS Offers varoius Offgrid power power solutions with customised design and quality.
Luminous power technologies having 360+ service centre across india and offer good service to the customers.
Solar offgrid solution with both Monoperc and poly crystalline panels. 
Luminous having the offgrid solution with MPPT technology starting from 1KW to 12kw for residential and commercial purpose..
 Hindustan Energy Ltd (H E L) Solar Water Heater
 Hindustan Energy Ltd (H E L) Solar water heater is a leading brand for ETC type water heaters. HEL offers a good quality Stainless steel water heater range from 100LPD to 1000LPDs.
HEL water heater contains fully stainless steel tank with 50mm PUF insulation capable for storing the heat up to 72 hrs and offer the Stainless Steel stand. it is suitable for the water hardness normally up to 200ppm. These models available an onsite replacement warranty of 5 years.
Also more hardened water areas there is another model available with Ceramic inner tank and powder coated outer tank will support 2000ppm. It offers 7 year replacement warranty to the customer.
Both of these models are available  from 100lpd to 1000lpds normally . And two variants are available with Slope roof type and normal flat roof type.
There are 10000+ installations allover India and assuring good service and support to the customers.
There are pressurized models also available.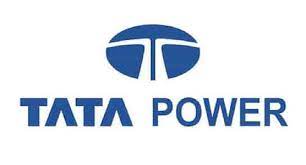 [wpforms_selector form_id="1052″ _builder_version="4.4.7″][/wpforms_selector]